|Recipes|
|Offers|
|DIY|
|Shop|
|Loyalty Program|
Celebrate Día de los Muertos with authentic flavors from the Del Real Foods family to yours!
WHAT IS Día DE LOS MUERTOS?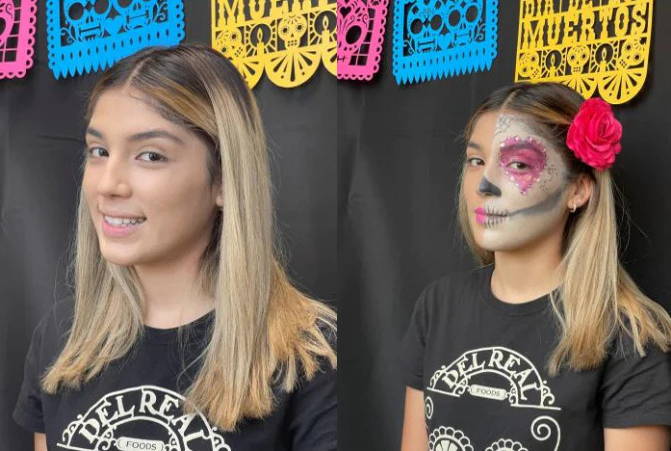 Step 1: Prepare your face. Perform your normal skin care routine before adding foundation and powder. By preparing your face, this will make it easier to add additional layers of makeup.

DIY Día DE LOS MUERTOS PROJECTS
Our DIY Día de los Muertos projects are fun for the entire family! Create your own Ofrendas with paper marigold flowers and coloring pages featuring La Catrina, and learn how to do your own La Catrina face painting.

Let's Taco' bout Del Real Foods!
Get Del Real Foods news direct to your inbox. Sign up for our newsletter!