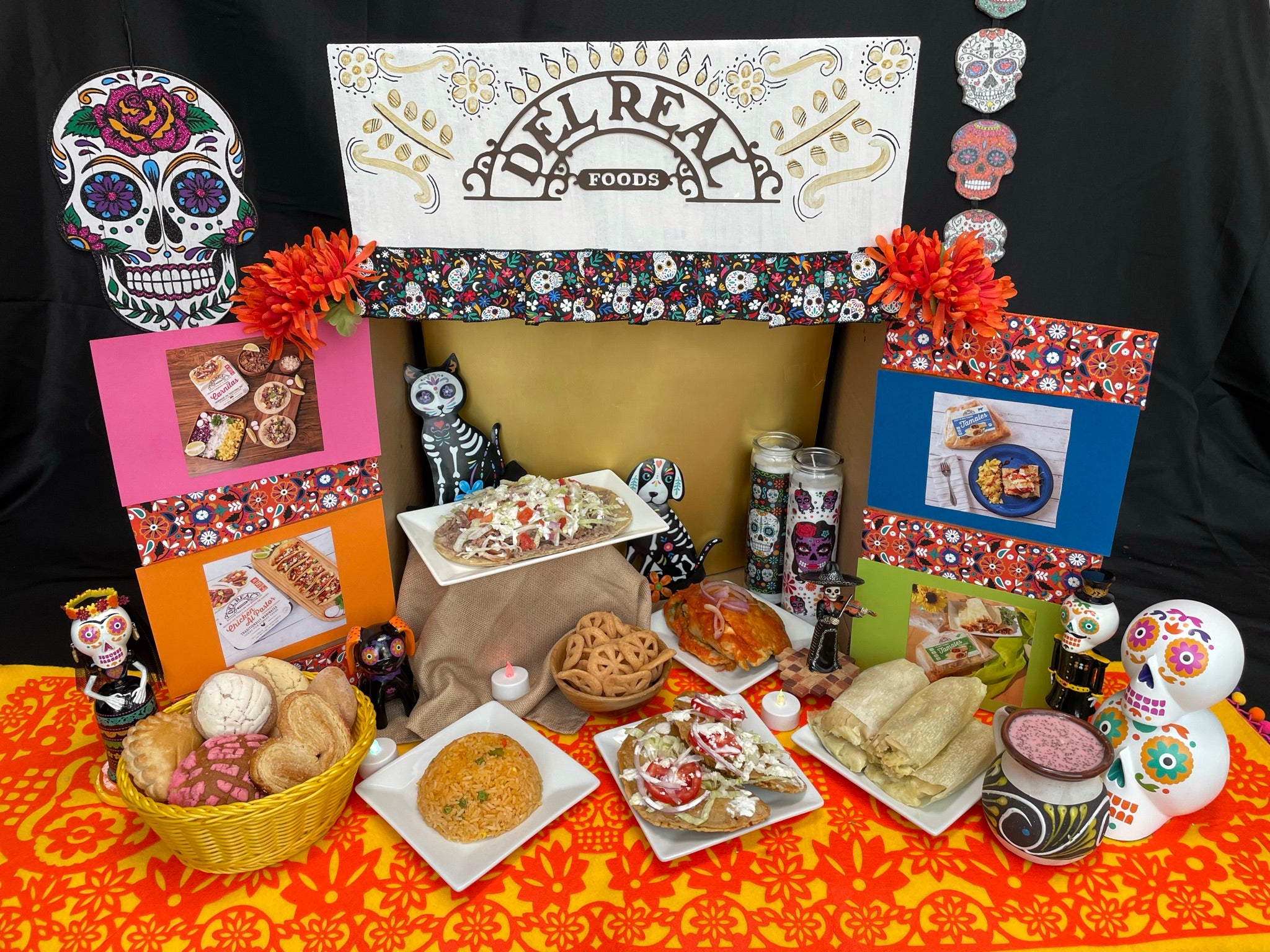 Order Del Real Foods products from www.delrealfoods.com/buyonline and receive package in the mail. Empty the box and enjoy the tasty product while building your Ofrenda.
Lay the box on its side. Use acrylic paint to decorate the box. Paint can be used to cover up the carboard or to add designs.
Paper cut outs or stickers are also a great way to add design without having to paint.
Use fun ribbon to cover up edges that may not look nice. The black ribbon was ruffled accordion style to make a curtain look. To create a curtain, fold the ribbon back and forth gluing each fold to the box.
On the side panels, add pictures of family members and loved ones to honor on Día de los Muertos. Create frames out of paper that will not only cover up the cardboard but make the pictures look nice and stand out.
On the top of the box add fake marigolds. If fake flowers have a wire stem, remove the plastic coating so the metal wire is exposed. Push the wire in-between the inside panel of the cardboard.
Alternative method would be to hot glue the flowers to the box.
To help eliminate negative space in the back of the box, cut a slit on the top the box going from one side to the other (horizontal). Use the slit to slide a piece of paper, card stock, or fabric that is about the width of the box. This will prevent the box from looking empty while also decorating the back of the Ofrenda.
Add accessories! Use little figurines, candles, table runners, cloth napkins, and other little items to add character to your Ofrenda.
---