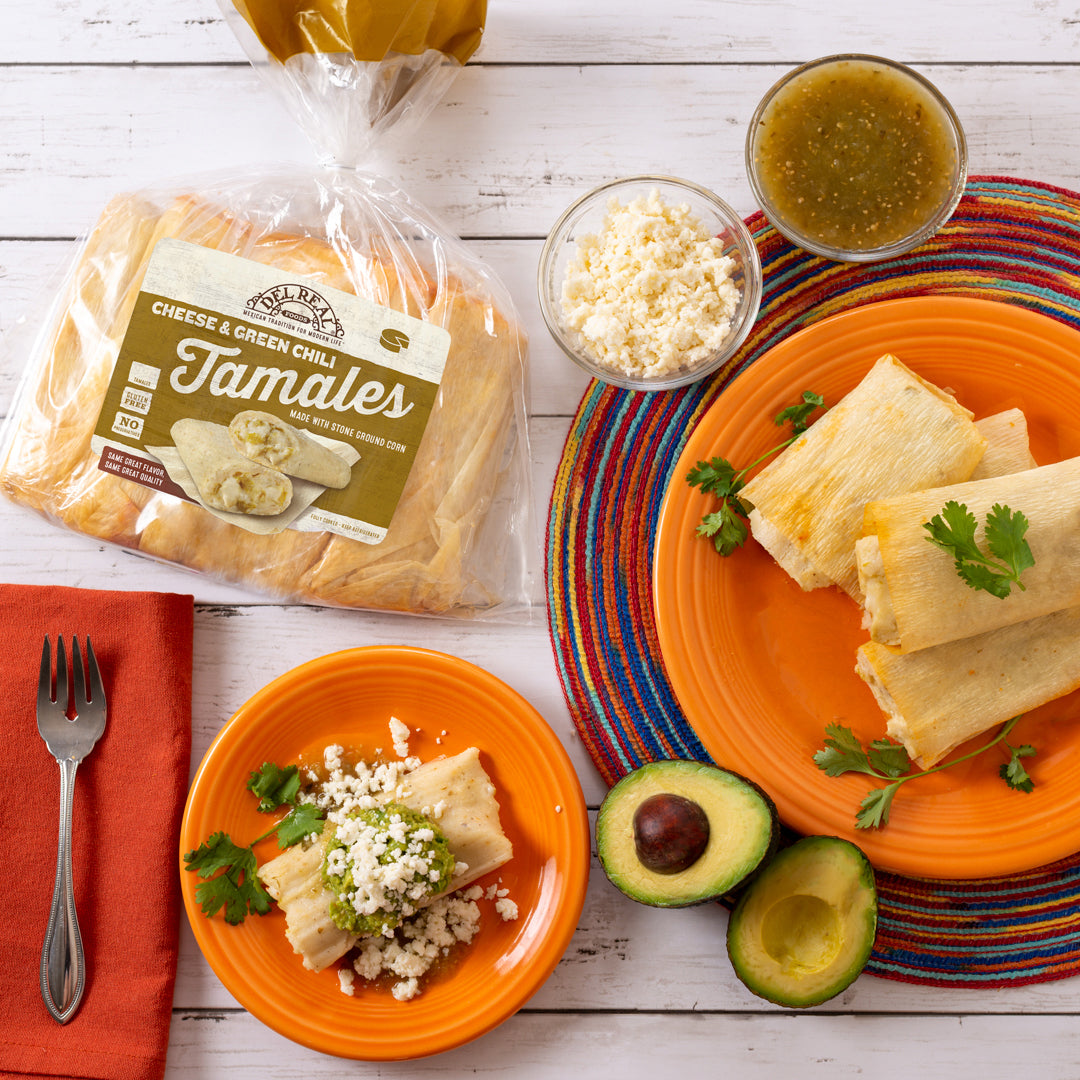 It's tamale season, the time of year when we gather with family and friends to not only celebrate the holidays, but to also honor this long-standing tradition. For Latino and Hispanic families, tamales are an essential part of our get togethers--especially around Christmas time. In fact, many households welcome Christmas Day with tamales for breakfast! And while tamales are great year-round, there's something truly special about preparing and enjoying them during the winter months. Del Real Foods makes it easy to bring authentic Mexican flavors to your holiday table with our variety of tamales.
The history of tamales goes back to pre-Columbian Mesoamerica, when the Maya and Aztecs are said to have eaten them as part of their festivals. Both cultures used maize as the basis of their recipes, with the Aztecs adding different kinds of meats and vegetables to theirs. In the modern era, masa has replaced maize as the foundational ingredient for tamales, and unlike ancient Indigenous preparations, fats such as lard are now standard in tamale recipes.
At Del Real Foods, we take the time-honored ritual of making tamales seriously. As the largest tamale manufacturer in the continental U.S. (70 million tamales every year!), we make our tamales from the same family recipes that have been passed down from generation to generation. We cook our corn for hours before stone-grinding it into masa, and hand-wrap each tamale in a sustainable wrapper to steam. When you purchase our tamales from your favorite grocer or online, they're ready to eat; simply heat them following these quick and easy directions and enjoy!
While they're delicious right out of the package, our tamales are versatile enough to use for a variety of dishes. Chicken Tamale Casserole features our Chicken in Red Sauce tamales, and the Chile Relleno Stuffed with Cheese Tamale is sure to be a new family favorite. Our Cheese and Green Chili Tamale is the star of this Cheese Tamale Hash, which is perfect for breakfast or brunch. And the Pork Tamale Scramble is an irresistible addition to your holiday menu. There are so many delicious recipes featuring tamales, the possibilities are endless!
We are proud of our heritage and invite you to experience our family traditions. Share your tamale recipes with us on Instagram, Pinterest, and Tiktok, and tell us your favorite ways to enjoy tamales. From the Del Real Foods family to yours, happy tamale season!
---