Labor Day Sale: Spend $50 and Receive Free Shipping
Let us make Keto more convenient. Our Keto Inspired Bundle is filled with a variety of delicious ready to serve proteins. This bundle includes our tried-and-true Pork Carnitas, Beef Barbacoa, Chicken Al Pastor, and Shredded Chicken. These Keto friendly items are made the traditional way, with fresh ingredients, and can be ready to serve in a matter of minutes. Keto just got REAL good!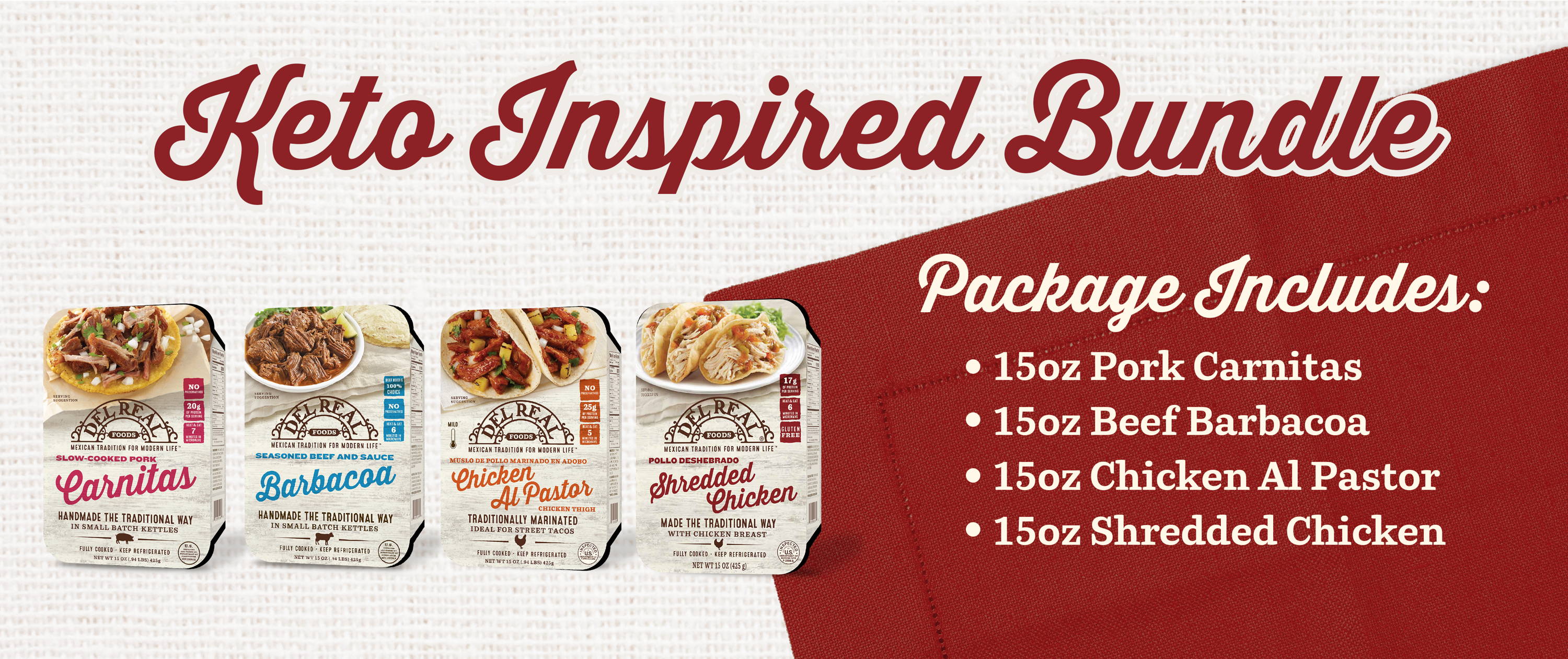 Del Real Never Looked So Good
It Just got REAL! Don't miss out on Del Real Merch. These T-Shirts are not only perfect to wear when enjoying our delicious authentically made products but are also very comfortable and made of 100% cotton. Celebrate your love of Del Real products by purchasing a T-Shirt today!
Don't forget to 'taco' bout this new release with your friends and family.