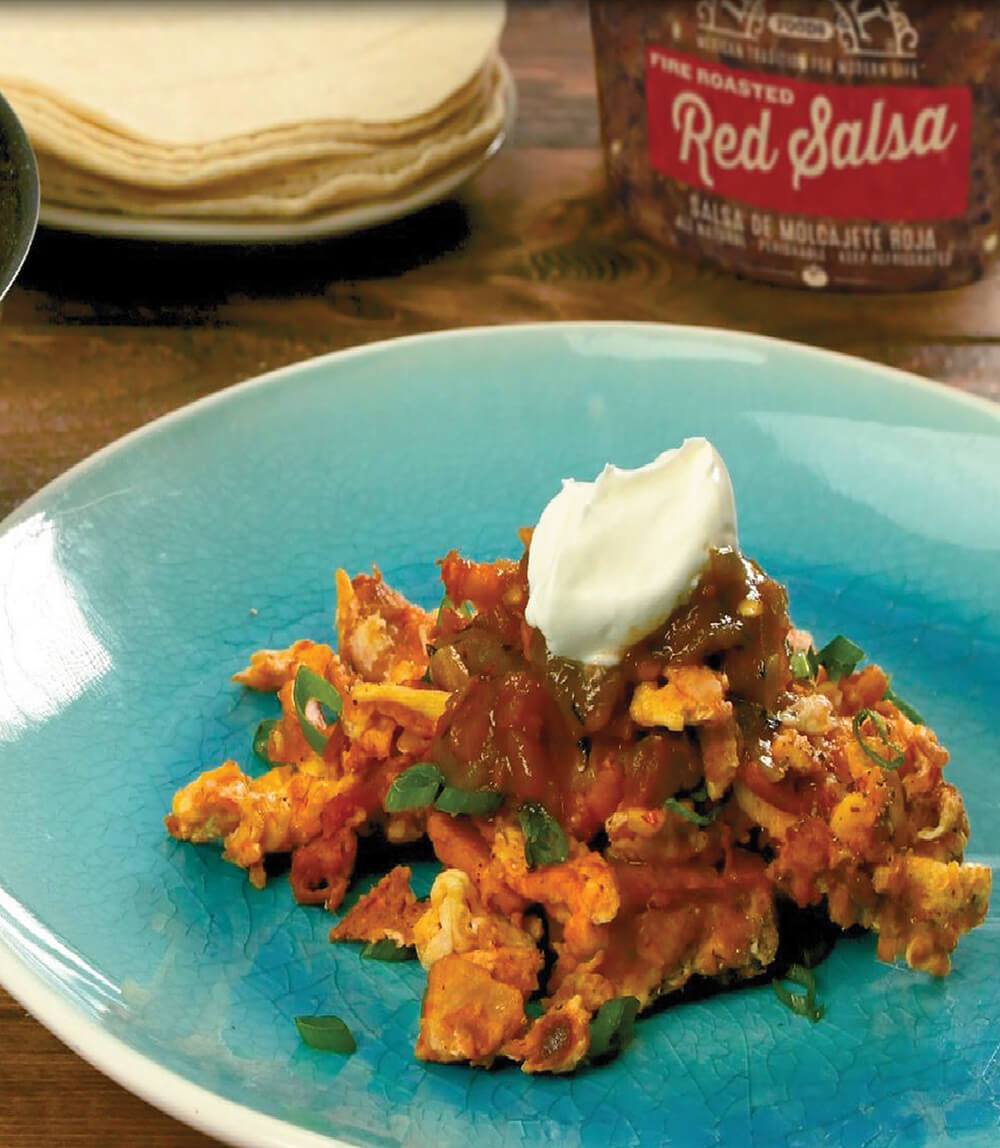 Spring is just around the corner, and it's the perfect time to try a new take on a favorite dish for your Spring Break brunch menu!
Del Real's Plant Based Tamales in Red Sauce are delicious on their own or in our delectable Tamale Scramble. Made with soft masa, seasoned plant-based protein, and rich red sauce, they're a great alternative to our chicken, beef, and pork tamales. Plus, our new sustainable tamale wrappers mean less waste for a healthier environment!
Try this simple but flavorful recipe for brunch, or as a tasty one-dish dinner meal.
Here's what you need:
Del Real Foods Plant Based Tamales in Red Sauce
Del Real Foods Salsa de Molcajete Roja

1 Tbsp olive oil

4 eggs, beaten

½ cup scallions

1 Tbsp sour cream (optional)
In a large nonstick skillet, heat the olive oil over medium heat. Remove the paper wrapper from 1 tamale, then place the tamale in the skillet. Gently break the tamale up into small pieces and heat thoroughly, for about 2 minutes. Once warmed through, pour the beaten eggs over the tamale and mix until cooked completely. Season with salt and pepper, and top with Salsa de Molcajete Roja, chopped scallions, and sour cream. Serve with sides like Del Real Foods Arroz con Vegetales and Frijoles Refritos.
Del Real's Free Shipping Spring Sale is happening now through March 21! Get FREE SHIPPING on orders of $50 or more, no promo code needed. Offer is good until 11:59PM PST 3/21. No promo code needed.
---