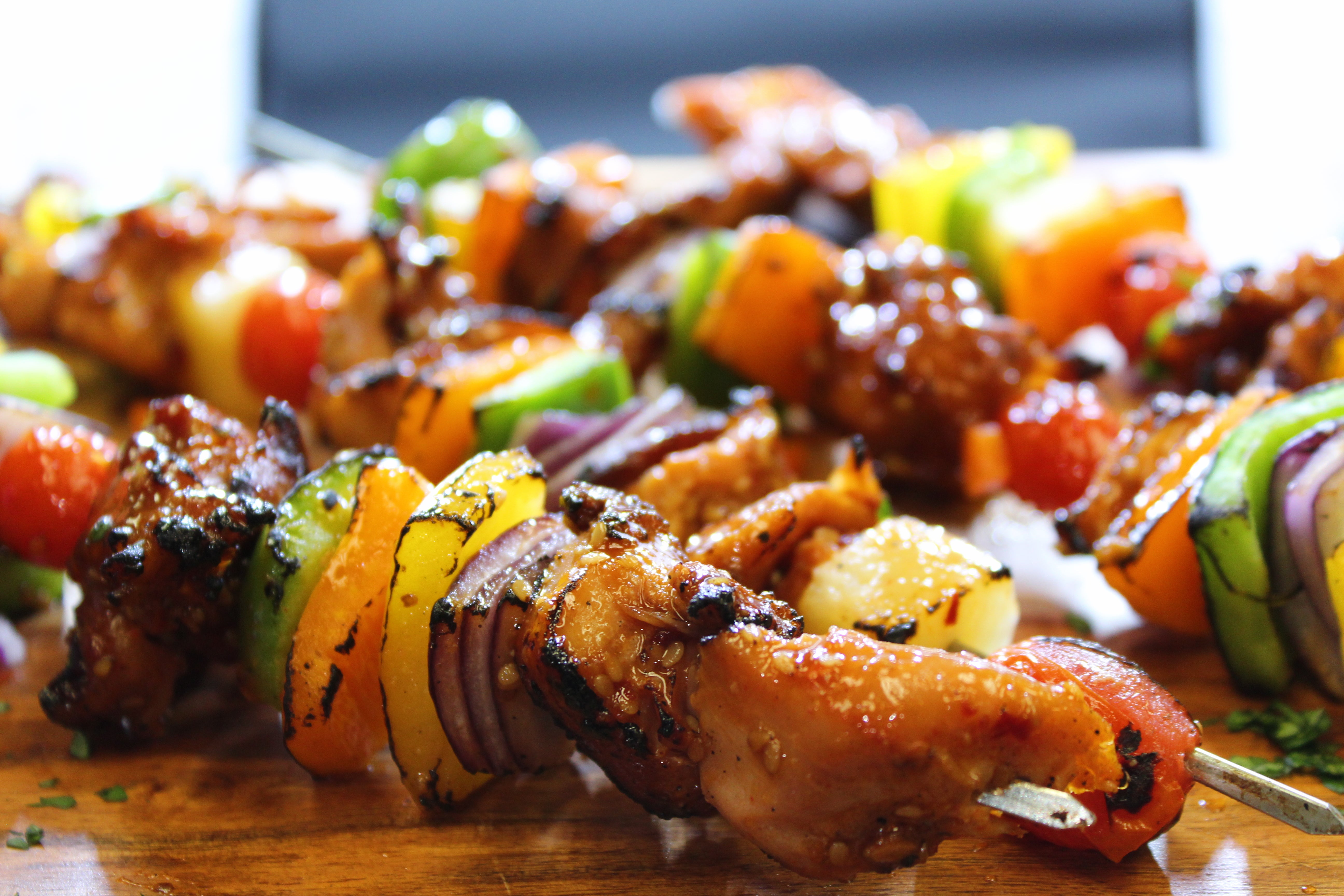 Memorial Day weekend is upon us, and after a year of postponed get-togethers and celebrations it's time to enjoy a great meal with close friends and family! Whether you're firing up the grill or preparing your favorite dishes in your kitchen, Del Real Foods has all the authentic Mexican flavors you need for the perfect holiday gathering.
For a tasty dish the entire family will love, try the Hawaiian Chicken Skewers featuring our Pollo Asado. The recipe is simple:
1 15 oz. package of Del Real Foods Pollo Asado
2 bell peppers, cubed
1 fresh pineapple, cubed (you can also used canned cubed pineapple)
1 container of cherry tomatoes
1 purple onion, cubed
Teriyaki sauce
Chop the Pollo Asado into squares and marinate in the teriyaki sauce. Once the chicken is marinated, carefully thread it along with the pineapple, tomatoes, bell peppers, and onion onto skewers. Grill until the chicken reaches 165º, then serve with fresh guacamole, a tossed salad, or Del Real sides like Arroz con Vegetales.
Another Memorial Day entrée that's sure to please is the Keto Pulled Pork Sandwich. With our slow-roasted Carnitas as the star of the show, you're getting all the flavor and savory goodness without sacrificing your keto lifestyle. And it's quick and easy to make! Heat the Carnitas according to the instructions on the package, then add your favorite sugar-free barbecue sauce while breaking up the pork in the skillet. In a bowl, mix together shredded cabbage, mayonnaise, and salt and pepper to create the slaw topping for your sandwich. Toast keto-friendly buns, then build your sandwich with the pork and slaw. Add a few sliced pickles, and you've got the perfect sandwich!
In observance of Memorial Day, when you spend $40 or more we'll add FREE 2-DAY SHIPPING to your order! Now's a great time to stock up on your Del Real staples or try something new. Free 2-day shipping is good until 11:59PM PDT on May 31, so shop now!
---